Is there anything we can do for you?
Contact us, we look forward to hearing from you.
Contractors engaged in residential construction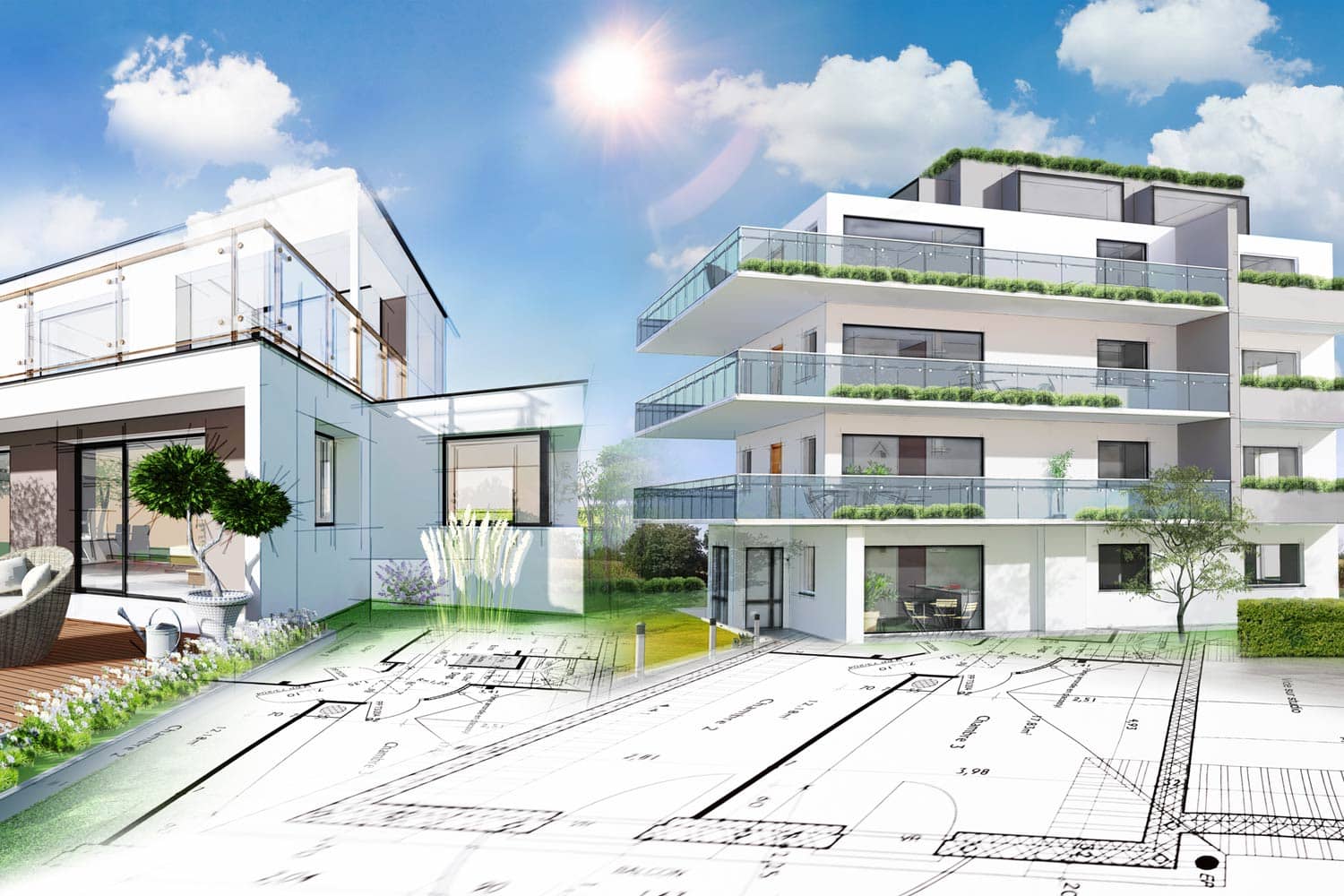 Our range of services in building construction is broad, but our performance promise is always the same: The Koch Construction Group builds quickly, economically and turnkey.
Whether halls, office buildings,commercial real estate, school or residential buildings – our construction company goes to work with passion and realises ideas and wishes for our customers from a single source. From design to custom manufacturing and services. From renovation to shell construction to turnkey construction, including paving work. Also during ongoing operations.
Planning, production, logistics and assembly work hand in hand, along an efficient process chain.
The high standard performance allows us to concentrate on the essentials: the realisation of precisely fitting architectural and utilisation concepts, perfectly tailored to the requirements of our clients.
RENOVATION/EXTENSION

RENOVATION/EXTENSION

Do you need more living space for your family? Are you planning to renovate, extend or finish and complete an existing residential building or home?

The conversion, extension or finishing and completion of a house is always particularly challenging in itself and requires a high level of professionalism from everyone involved. That is why we support you, because there is no place like home.

We are aware of the particular challenges posed by construction projects and are happy to advise, plan and support you in your project.

RENOVATION

RENOVATION

The renovation of old buildings or modernization of your existing building often concerns structural components as well as the floor plan design.
That is why we offer to restore your building based on your ideas, needs and wishes. With the help of state of the art technologies, we will reinvigorate your property.
No matter the scope of the renovation, we will be happy to advise you and work together to find solutions.

TURNKEY

TURNKEY

Whether building with concrete or wood: we can offer you turnkey commercial properties, administrative buildings, industrial plants and private housing estates.

With our knowledge and experience, we help to ensure that your wishes take shape – whether it's a new building, an extension or a renovation.

We implement your building or house construction project from the first application for a building permit to the construction management, up to the handing over of the keys.