Is there anything we can do for you?
Contact us, we look forward to hearing from you.
Learn more about KOCH Demolition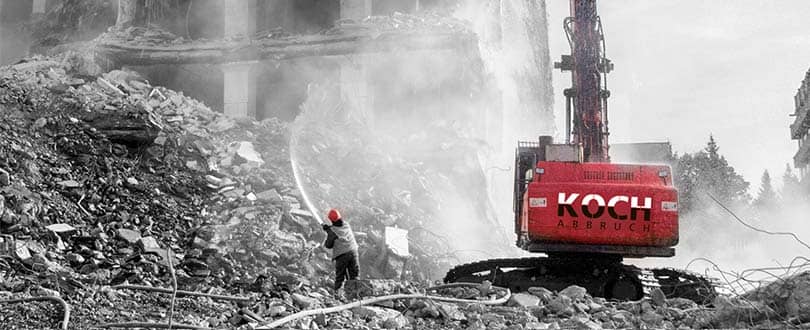 From consulting to execution, removal to environmentally sound disposal for industrial buildings, single-family homes, garages or bridges – we take care of it.
We offer you a timely and professional execution of all demolition work.
We gut, clear out, tear down walls and balconies, drill, saw and cut to pave the way for you to renovate your property.
Our team also undertakes the remediation of pollutants such as friable and non-friable asbestos, MMVF (man-made vitreous fibres), etc. and separates the different waste batches according to type.
DISASSEMBLY

CONCRETE SAWING/MILLING

DEMOLITION

CORE DRILLING

POLLUTANT ABATEMENT ASBESTOS & MMVF

GUTTING

EARTHWORKS

WASTE DISPOSAL

MOULD REMEDIATION